ISTQB CERTIFIED TESTER ADVANCED LEVEL TEST ANALYST
Part of the internationally recognised ISTQB® software testing scheme, candidates will take their knowledge and skills to an internationally recognised advanced level. Based on the ISTQB syllabus, certification focuses on the advanced skills required for a test analyst.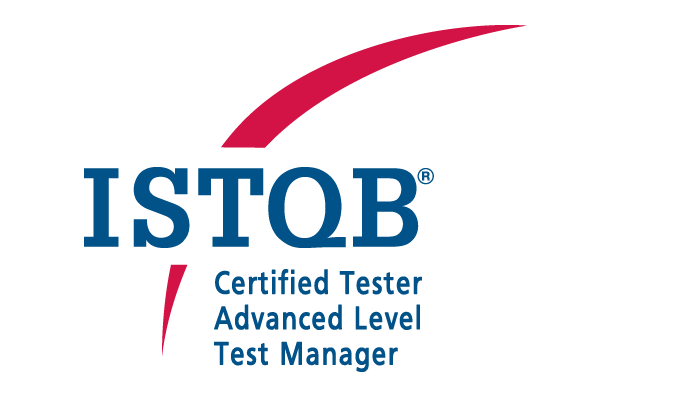 ISTQB Advanced Level Test Analyst Overview
The Advanced Level Test Analyst certification demonstrates an acceleration of knowledge and awareness of Software Testing to a universally acknowledged level. This training course concentrates primarily on the Advanced Test Analysts.
The content of this course is based on the ISTQB's most recent 2012 syllabus.
The teaching is delivered by an instructor, who uses tutorials, practical tasks, and exam preparation to transfer knowledge to the subjects. The exam for this qualification occurs on the last day of the training. The training program will be staggered in order to give delegates some time for revision.
What format is the exam?
Three hours 'closed book'
60 complex multiple choice questions
Pass mark is 65%
Simple non-programmable calculators can be used during paper based examinations (to be provided by the candidate). Candidates taking online examinations will have access to an on-screen calculator. No other calculators or mobile technology will be allowed.
What are the entry requirements?
Successful completion of the ISTQB Certified Tester Foundation level and a minimum of three years testing experience is recommended. Training with a BCS accredited training provider is recommended.
Who is this course intended for?
This training course is designed for those working within Software Testing who have reached an advanced point in their career.  Hence, professionals who may be suited to this course include:
•       Test Analysts
•       Test Managers
•       Test Engineers
•       Software Testers   
•       Test Consultants
Prerequisites
Delegates who wish to attend this training course must have successfully completed and obtained the ISTQB Software Testing Foundation Level qualification. We also advise that delegates possess a minimum of three years testing experience.
There is no obligatory pre-course work for Advanced Level Test Analyst, yet BCS recommends the Test Analyst 2012 syllabus and example questions document if delegates wish to conduct any reading.
This ISTQB Advanced Level Test Analyst training course covers the following topics:
Introduction to ISTQB Advanced Level Test Analyst
Testing processes
Different characteristics of Software Testing
Testing management
The analysis of testing
The design of testing
Testing implementation
Evaluating reporting and exit criteria
Software development lifecycle testing
Control, monitoring, and planning
Test Analyst responsibilities
Various testing techniques
Defect management
The tools of testing
Reviews
Review preparation importance
Risk-based testing
Insourced, outsourced, and distributed
The Exam
The ISTQB Advanced Level exam lasts three hours and consists of 65 scenario-based multiple-choice questions. An additional 45 minutes is allowed for candidates taking exams that are not in their native business language. No notes, study guides or books are allowed into the examination session. Candidates need to score at least 65% to pass the exam and be awarded their certificate.
Get in touch, or register